You can add your own languages to CodeKit.
Open Project Settings, then select the Other category under Languages: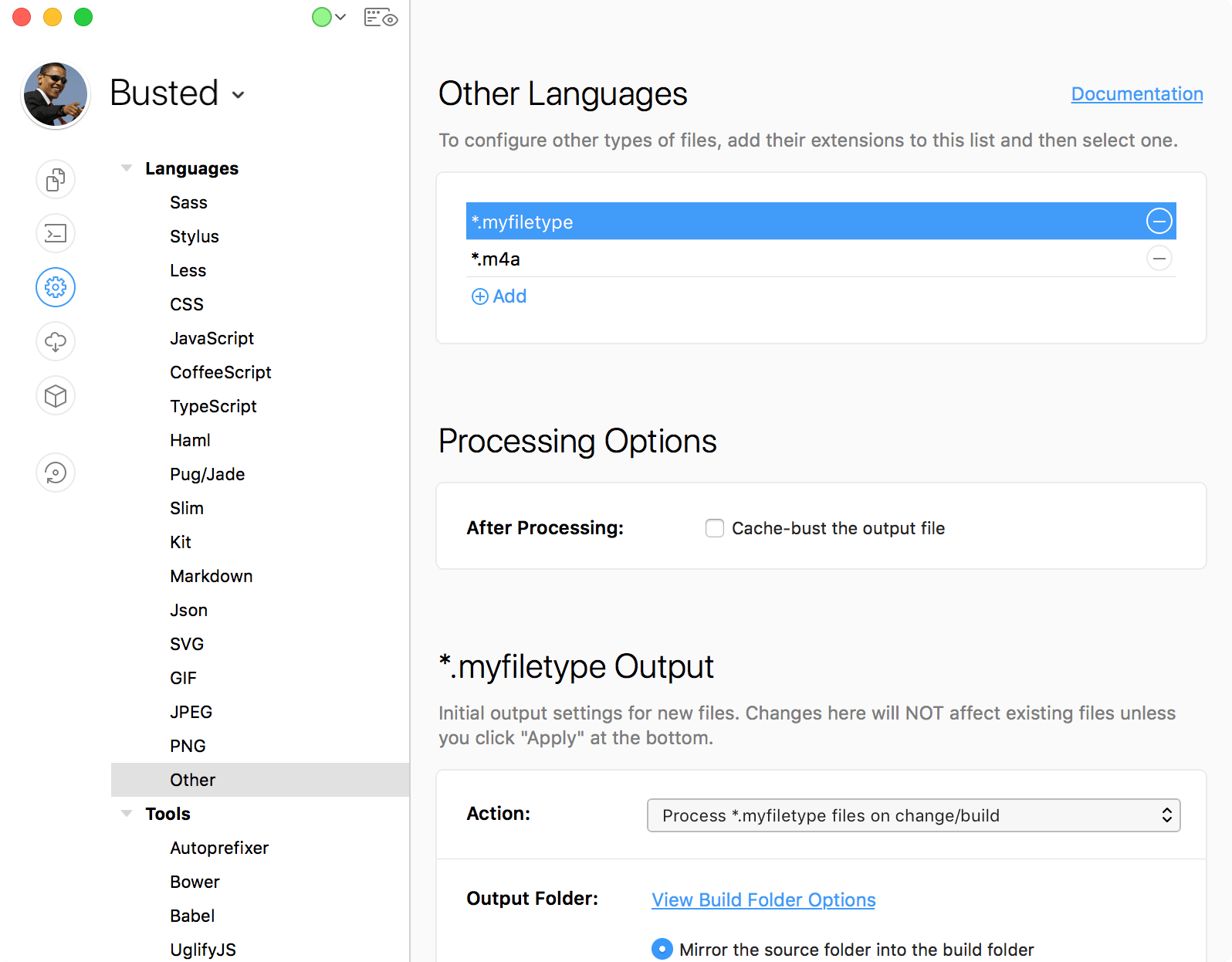 Click the add button in the top table to add a custom file extension.
Next, select an extension in the upper list. The window shows the same controls that CodeKit offers for every other language: you can set the starting Output Action and Output Path style for files with this extension. For details, see Setting Output Actions & Paths.
You Probably Want a Hook, Too
If you add a custom language to CodeKit, you likely want the app to actually do something when you process files of that type. That's what Hooks are for.