What's A Build?
A Build is just a set of steps that CodeKit performs to process everything in your Project at once. You get to define the steps: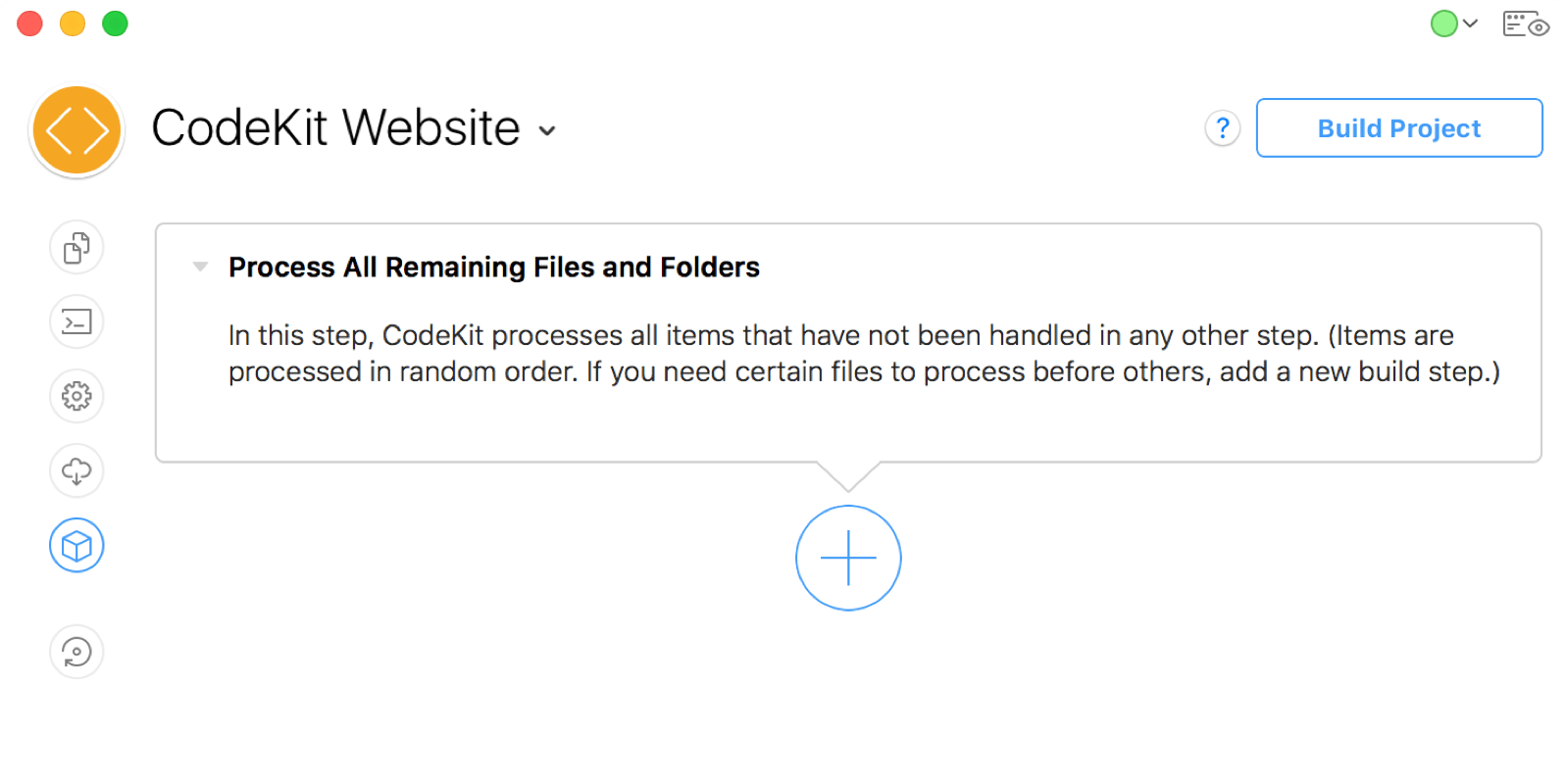 The "Process Remaining" Step
This is the default Build Step. It exists for all Projects and cannot be removed. When it runs, CodeKit processes every file that has an Output Action other than Ignore. For files set to Process, CodeKit runs any built-in processing and then runs any Hooks that apply to that file. Files set to Copy are copied to their output locations.
Step Order
Steps run in top-down order. Each step completes before the next one starts. To change the order, drag a step up or down.
Naming Steps
You can rename a step by clicking its title. This does not apply to the "Process Remaining" step, which cannot be renamed.