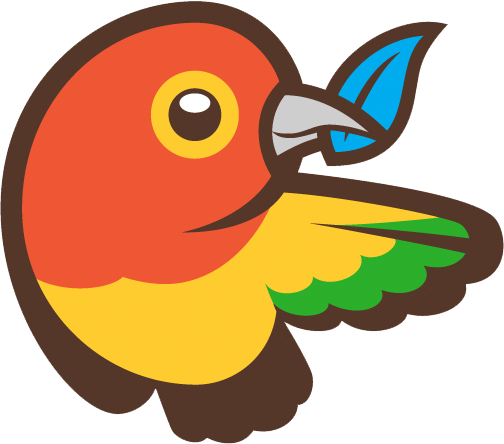 What's Bower?
Bower is a package-manager for front-end web assets. It can install the latest version of over 55,000 components, like jQuery.
Bower also manages dependencies and lets you easily update components at a later date.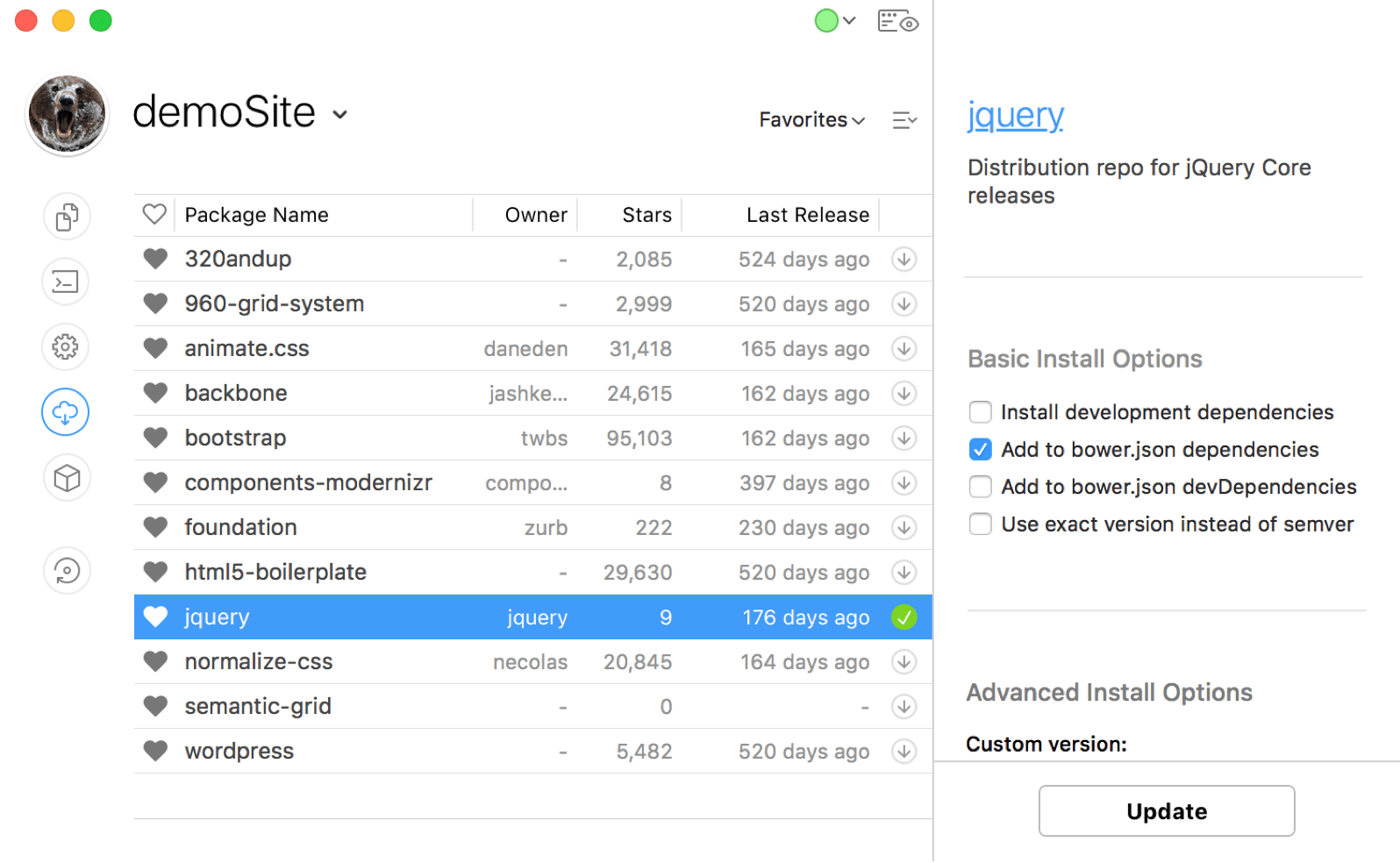 Using Bower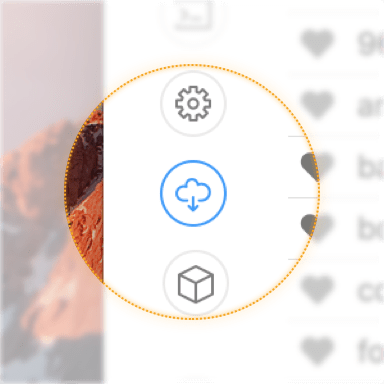 Click the Cloud button on the left side of CodeKit's window. A new area appears. Select a component and click the Install button in the inspector panel. Alternately, click the download button on the right side of the row.
---
Finding Components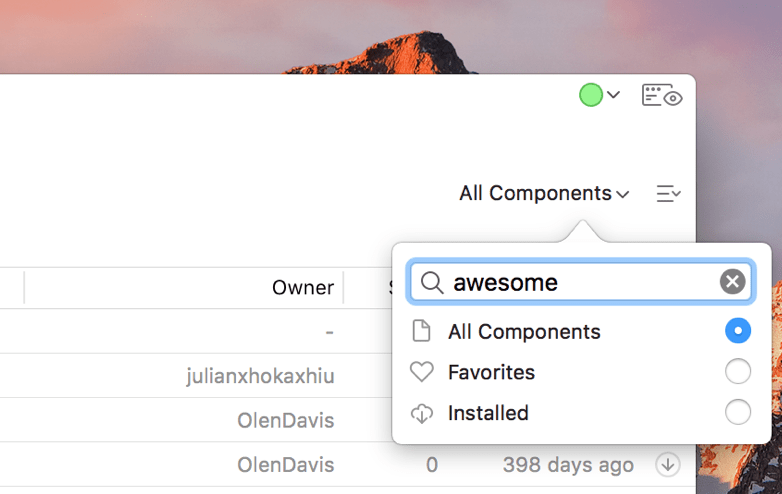 To search, click the Scope Filter in the top right corner of CodeKit's window. Choose which components you want to see: all 55,000, just your favorites, or just those installed in the active project. To mark a component as a favorite, click the heart icon in its row.
Note: searches include metadata. For example, "jQuery" turns up not just components with jQuery in the name or description, but those with jQuery in the keywords, URL, or owner properties. You can also search by your target component's git:// address.
---
Bower's Settings
Open the Project Settings area and choose the Bower category: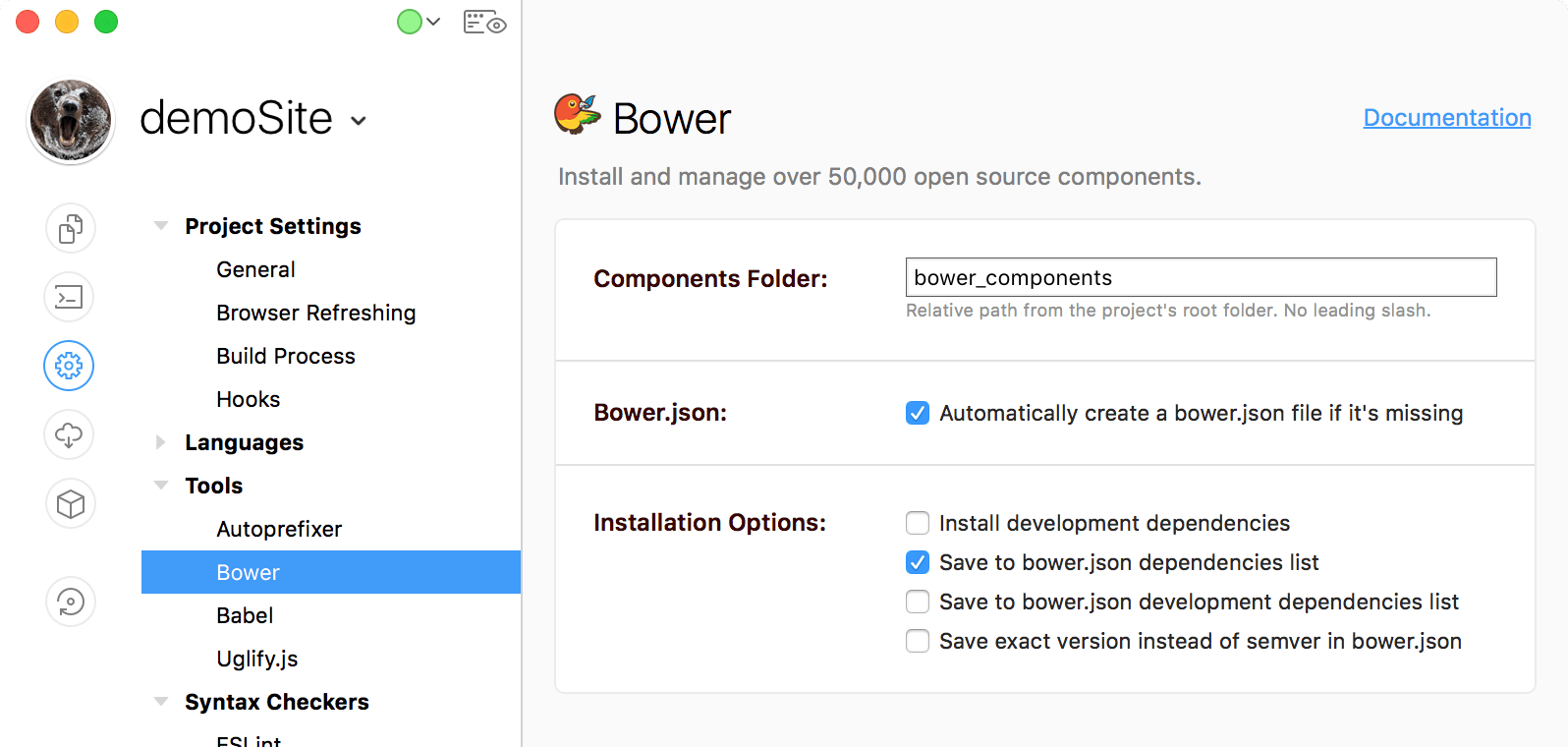 Components Folder
By default, components are installed in a folder named bower_components under your project's root folder. You can rename this folder and/or relocate it by providing a relative path from the project's root folder. If rename the folder after installing components, you'll need to move the old components manually (or reinstall them).
Note: Never modify files in the Bower folder. Your changes will be lost when the components are updated. Instead, import those files into your own and make any changes there.
Bower.json
By default, Bower creates a file named bower.json in your project's root folder. This file lists all installed components and their dependencies so that you can re-install them later on. Other services also use this file to perform certain actions.
Development Dependencies
These are assets that are NOT needed to use a component, but ARE needed to develop that component. You'll most likely leave this off.
Other Options
The remaining options specify how Bower should write your bower.json file. Do you want your installed components listed as regular or development dependencies? And do you want to lock the component to the exact version you installed, or allow Bower to install future versions of each component as long as they are backwards-compatible with the version you installed (semantic versioning)?
---
Updating Components
Open the Scope Popover and select the Installed category. Installed components are shown, along with their latest versions:

To update a component, select it and click the Update button in the inspector. Or, click the hamburger icon in the upper right and choose Update All Installed Components.
---
A Note About "All Components"
It can sometimes be tricky to find the right entry for popular components. There are often many forks and special versions that people have registered with Bower. For example, there is a component named jquery and another named jQuery with a capital Q. I've pre-populated the favorites category with the most popular components.
When in doubt, bower.io/search is your friend.