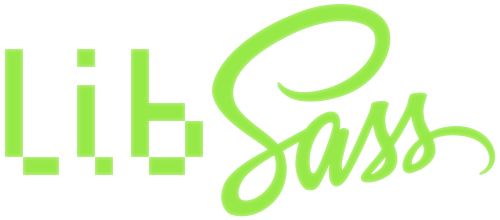 What's Libsass?
The original Sass compiler was written in Ruby, which made it really slow. Libsass is a rewrite of the compiler in C++, which makes it insanely fast.
On By Default
Libsass is the default Sass compiler in CodeKit 3. Unless you explicitly disable it, all Sass files compile with Libsass, even in projects that previously used the old Ruby compiler.
I Thought Libsass Was a Beta?
It was. Then it got better. Today, Libsass has achieved over 98% parity with the Ruby compiler. The Sass team recommends using it in production environments, which is why CodeKit enables it by default.
---
Disabling Libsass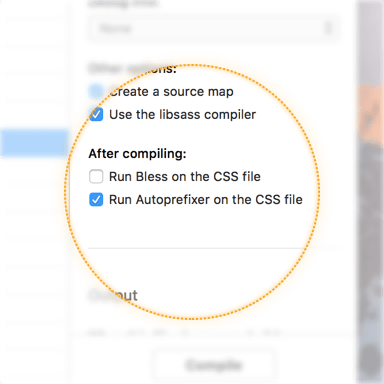 First, make sure you've read Setting Language Options.
Libsass can be turned off for a single Sass file by selecting that file in the list and un-checking the Use Libsass box in the inspector pane.
You can also disable Libsass for all Sass files at once. Open Project Settings, then choose Languages > Sass and uncheck the Use Libsass box.
---
Compass Not Supported
Sass files in a Compass project will continue to use the old Ruby compiler because Compass is not compatible with Libsass.
Since Compass is no longer actively developed, I highly recommend that you move to Bourbon instead. Bourbon is compatible with Libsass and provides much of the same functionality as Compass.