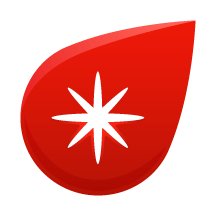 Compass is a CSS-Authoring framework for Sass. It provides Sass mixins and other functionality that helps you kickstart a website quickly. For full details, see the official documentation.
WARNING: Compass is no longer actively developed. You should not use it for new projects. Consider Bourbon instead, which is also part of CodeKit.
---
Creating a New Compass Project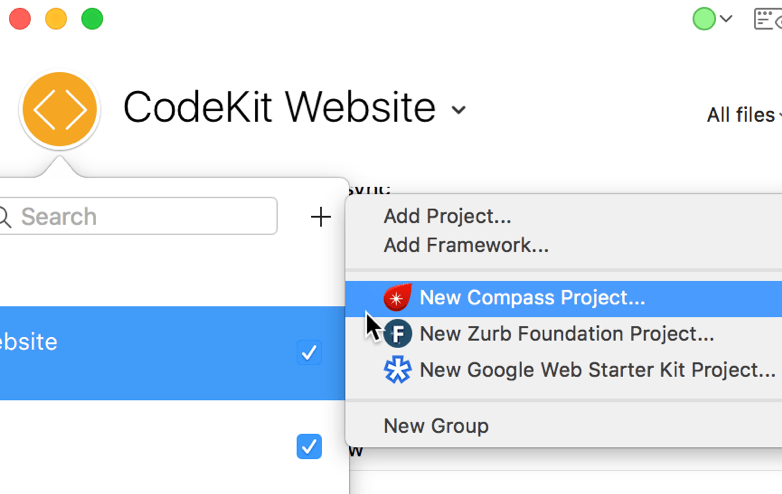 Choose File > New Compass Project from the menubar. Or, open the Projects Popover, click the Plus button and choose the same option.
A dialog window asks you to pick a folder for the new project. For safety, choose an empty one!
Next, CodeKit opens the Compass category of Project Settings. There's a form that lets you customize Compass's options. (See the official docs for details on those.) When you're ready, click the Install Compass button.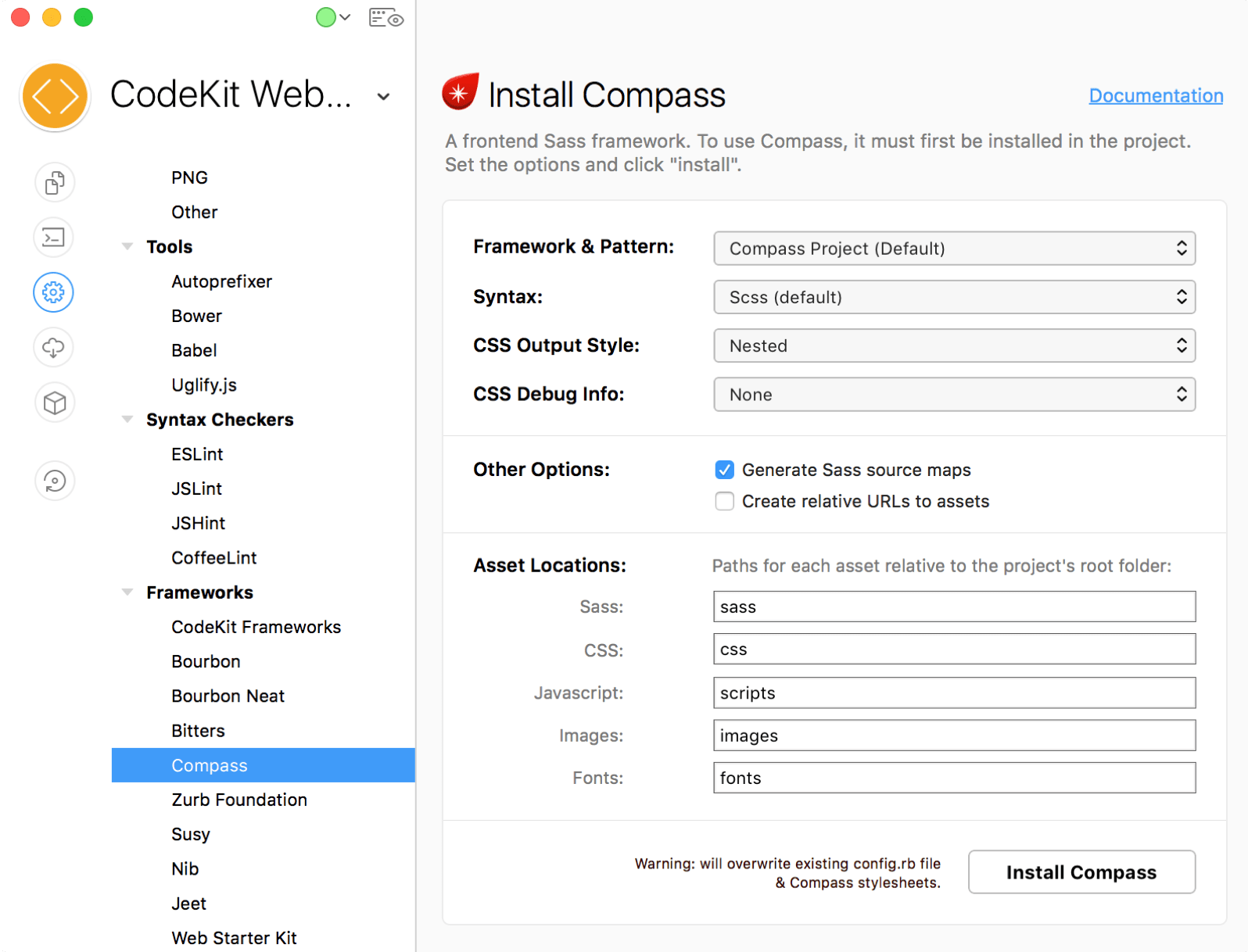 Add Compass To An Existing Project
You can also install Compass in an existing project. Just open the Project Settings area, choose the Compass category and click Install Compass. Warning: Compass's files will overwrite existing ones with the same name.
---
Compass Options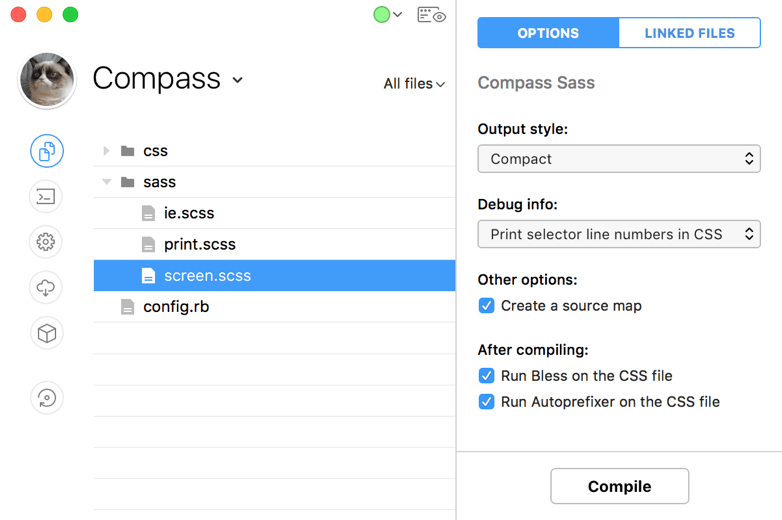 Compiling settings (output style, debug information, source maps, etc.) for Sass files in a Compass project are controlled in CodeKit's UI. Any values for these settings in Compass's config.rb file will be ignored.
However: output paths for Sass files in a Compass project must still be set in the config.rb file. This is because Compass does not offer an API to control those paths.
---
Compass Plugins
To use Compass plugins, you must provide a full, root-relative include-path to the plugin in your config.rb file. The path will usually look something like /Library/Ruby/Gems/2.0/[plugin name]. This may not work for all Compass plugins.
---
Other Compass Commands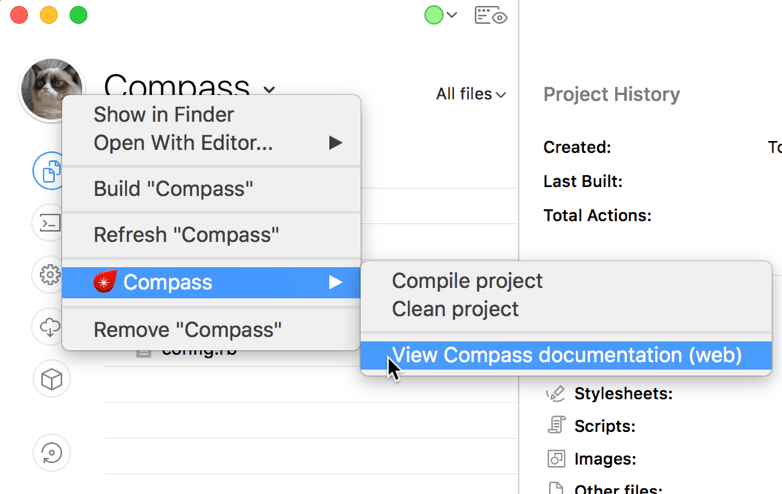 Right-click on a Compass project, then choose the Compass submenu. Here's what each command does:
Compile Project
Compiles every Sass file in your project. (You should use CodeKit's Build feature instead.)
Clean Project
Deletes the generated CSS files in your project.
View Compass Documentation
Opens the Compass documentation website.